Cartridge alignment tool / Protractor for best sound from your records & turntable
Simple and effective alignment tool - Compatible with all tonearms and cartridges
Baerwald, , Loefgren and Stevenson alignment
You will never realize the full potential of your cartridge without the proper set-up tool.
Align it DS2 is one of the easiest yet most effective alignment tools available. With it you can adjust and align your cartridges with ease. Just put Align it DS2 on your platter and place the arm and cartridge accordingly on the desired protractor. With three available protractors on Align it DS2 you're able to adjust all your cartridges. The special hole in Align it DS2 makes sure, it will stay put and you can adjust your cartridges safely.
Align it DS2 is available in clear acryl and is very durable, so no need to worry about breaking it. It is suitable for tonarms with an effective length between eight and twelve inch
Features
Multiple protractors on one template
Tool for cartridge alignment and adjustment
Special slip-proof tool for defining the turning centre of Pro-Ject tonearms
Adaptable to accommodate differing tonearm lengths
Suitable for other manufacturer's tonearms
Suitable for tonearms between 8" and 12" effective arm-length
.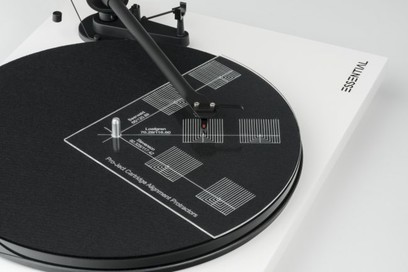 .