SORRY - SOLD OUT
Analogue Productions - AAPP 8397Q - 200 Gram Virgin Vinyl
Mastered By Steve Hoffman & Kevin Gray at Acoustech
AAA 100% Analogue - Limited Edition - Pressed at QRP Quality Record Pressings
AA 100% Analogue
This LP was Remastered using Pure Analogue Components Only, from the Master Tapes through to the Cutting Head
Make no mistake, Willy & the Poor Boys is a fun record, perhaps the breeziest album CCR ever made. Apart from the eerie minor-key closer "Effigy" (one of John Fogerty's most haunting numbers), there is little of the doom that colored Green River. Fogerty's rage remains, blazing to the forefront on "Fortunate Son," a working-class protest song that cuts harder than any of the explicit Vietnam protest songs of the era, which is one of the reasons that it hasn't aged where its peers have. Also, there's that unbridled vocal from Fogerty and the ferocious playing on CCR, which both sound fresh as they did upon release. "Fortunate Son" is one of the greatest, hardest rock & rollers ever cut, so it might seem to be out of step with an album that is pretty laid-back and friendly, but there's that elemental joy that by late '69 was one of CCR's main trademarks.
That joy runs throughout the album, from the gleeful single "Down on the Corner" and the lazy jugband blues of "Poorboy Shuffle" through the great slow blues jam "Feelin' Blue" to the great rockabilly spiritual "Don't Look Now," one of Fogerty's overlooked gems. The covers don't feel like throwaways, either, since both "Cotton Fields" and "The Midnight Special" have been overhauled to feel like genuine CCR songs. It all adds up to one of the greatest pure rock & roll records ever cut.
All of these reissues were so critically acclaimed upon their release some 10 years back. And most have been sold out for a long, long time. Now they're back and better than ever!
Unquestionably one of the greatest American rock bands ever, Creedence Clearwater Revival will best be remembered for their unique bayou sound popularized in songs like "Proud Mary" and "Green River." Although their music evoked the raw, gospel-tinged sound of the rural South, Doug Clifford, Stu Cook, and Tom and John Fogerty actually hailed from El Cerrito, California, a small town near Berkeley.
The 1968 release of the band's debut album Creedence Clearwater Revival paralleled the flowering of the San Francisco music scene, but the Creedence phenomenon had little in common with the "San Francisco Sound." That first LP contained rock standards such as Dale Hawkins's "Susie Q" and Screamin' Jay Hawkins' "I Put a Spell on You," as well as original material by John Fogerty, who was to emerge as one of rock's most influential songwriters.
With the release of their second album, Bayou Country, which was home to such classics as "Proud Mary" and "Born on the Bayou," it became evident that Creedence had an uncanny knack for writing hits. Third album Green River and songs like "Bad Moon Rising" and the title track and fourth album Willy and the Poor Boys and cuts like "Down On The Corner" and "Fortunate Son" propelled the band even further towards greatness.
Fifth album Cosmo's Factory, the name drummer Doug "Cosmo" Clifford gave CCR's rehearsal studio because so many hits were created there, lived up to its namesake in spades. Cosmo's Factory was the fourth and biggest of the string of five Top 10 albums CCR released in 1969 and 1970. Featured here are staples like "Travelin' Band," "Lookin' Out My Back Door," "Who'll Stop the Rain," and "Run Through the Jungle."
After four years of nearly nonstop performing CCR had become the number one American rock and roll attraction and they sound as polished and tight as ever on their criminally underrated sixth album Pendulum (1970). Of the two hit singles from the release, "Hey Tonight" and "Have You Ever Seen The Rain," the latter's slower ballad format clearly suggests that the band was exploring new styles, including a developing emphasis on instrumentals. With this swing of the Pendulum the creative tasks would in the future also be shared by all members of the group for the first time.
Clearwater Revival
Tom Fogerty
Doug Clifford
Stu Cook
John Fogerty.
2.
It Came Out Of The Sky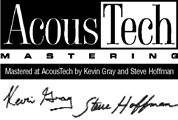 We use the Original Tapes and work with only the Best Mastering Studios
Plated and Pressed at QRP the world`s Best Pressing Plant on Virgin Vinyl
Meticulous Test Pressing evaluation and Quality Control
Highest Quality Jackets and Rice Paper Inner Sleeves
Less than 1,000 Records per Stamper
Released in Limited Quantities